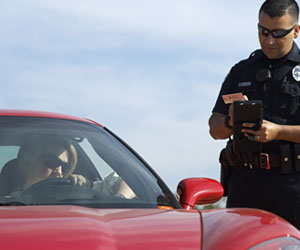 How to pay a speeding ticket? How long does a speeding ticket affect insurance policy? We understand you have so many question and we are available to respond to all of them. For more than two decades, we already helped hundreds of clients with the same concern like yours. We are dedicated in offering you high-quality legal services. We will fight hard to protect your driving record. We will make all your court appearances so you do not have to go and miss job and spend long hours in line or in court.
We help defend drivers in all traffic matters, including:
Driving while Driver's License is Suspended
Driving after License has been Revoked
Driving under the Influence of Alcohol and Illicit Drugs
Driving without Proof of License Privilege
Improper Turn Ticket
Running a Red Light / Stop Sign Violation Ticket
Failed to Pay a Traffic Fines
Unsafely Changing Lanes
Disobeyed Traffic Control Device
Failure To Properly Signal
Failure to Yield, Rear End, T-Bone Traffic Ticket
Leaving the Scene Of an Accident Or Crash ("Hit And Run")
Reckless Driving with Serious Injury Ticket Speeding Fines
Speeding Violations
Fail to Stop for a school Bus Ticket
Following Too Closely or Tailgating Fines Habitual DWI Charges
Speeding Up Ticket Legal Attorney in Dearborn, Michigan
If you have been given out a traffic ticket offense in Dearborn, Michigan and need a attorney that can help you, no worries, we got you covered! You can depend on us to provide a strong and thorough defense in your behalf.
We offer TOTALLY FREE office and telephone consultation and FREE quotation. We also accept Visa and MasterCard payments. What are you waiting for? Get in touch with our number at (313) 488-5535 today!