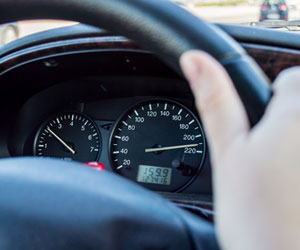 How to fight a reckless driving ticket? We know you are eager to learn the answer. With 20 years of experience, we already helped thousands of vehicle drivers with the same situation as yours. We are devoted to working very closely with our clients to evaluate their lawful requirements.
Why Hire Us As Your Lawyer?
Experienced Lawyer With Good Communication Skills
FREE Telephone and Office Consultation
FREE Fee Quotation
Low-Price Flat Rates
Partial Payments Accepted
MasterCard / Visa Payments Accepted
Avoid Increasing Insurance Rate (usually by 22% per ticket)
Maintain a Clean Driving Record
We have effectively represented drivers with traffic citation, including:
Caught Driving on a Suspended Driver's License
Driving on a Revoked License Privilege
Driving Without Proof of Insurance
Caught Driving without Driver's License
Illegally Texting While Driving
Driving The Wrong Way On A One-Way Street Ticket
Operating a Vehicle under the Influence
Improper U-Turn Violation Ticket
Caught Driving on a Cancelled Driver's License
Running a Red Light / Stop Sign
Failing to Pay a Traffic Fines
Illegal Lane Change Ticket
Leaving Scene Of Traffic Accident
Parking and Speeding Violation Ticket
Careless Driving / Reckless Driving
Passing a School Bus Violation Ticket
Following Too Closely (Tailgating)
Failure To Signal a Stop or Turn Ticket
Failure to Yield Resulting in Motorcycle Accident Ticket
Failure to Obey a Traffic Control Device Traffic Ticket
Talk To Reputable Reckless Driving Traffic Ticket Defense Attorney in Dearborn, Michigan.
Did you know that even simple traffic violation can have a big impact on your life? Need a traffic ticket attorney in Dearborn, Michigan you can rely on with your case? We are the right one to call! We are offering FREE telephone and office consultation to help you learn more about your options. Get your phone and give us a call at (313) 488-5535 today!