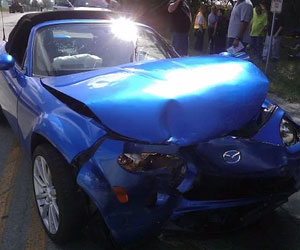 What happens if you are 3 times over the drink drive limit? We are prepared to respond to all your questions. We committed ourselves in safeguarding you from negative effects that might take place because of your traffic ticket offense. We will help you achieve your goals of removing your traffic ticket fines and protect your interests from start to finish.
Why Hire Us As Your Attorney?
Experienced Lawyer With Compassion
FREE Fee Quotation
FREE No Obligation Telephone Consultation
Accept MasterCard / Visa Payments
Accepting Partial Payments
Low-Payment Flat Rates
Keep your Driving Record Clean
Avoid Increasing Insurance Rate (usually by 22% per ticket)
We help protect car drivers in all traffic issues in Dearborn, Michigan, including:
Caught Driving without License
Under the Influence of Alcohol and Illicit Drugs while driving
Driving on a Revoked License
Driving with a Cancelled License
Driving Without Car Insurance
Driving an Uninsured Automotive
Driving while Driver's License has been Suspended
Drove On Wrong Side Of Divided Highway
Cellphone and Texting use While Driving
Caught Driving with a License that has been Cancelled
Failed To Use a Turn Signal
Failure to Yield Right of Way
Failed to Pay a Ticket
Illegal Lane Change
Improper Turning Ticket
Failing to follow the instructions of a Traffic Control Device Violation Ticket
Claim Your FREE Confidential Consultation From A Reputable Defense Ticket Attorney!
If you have been charged with a traffic offense in Dearborn, Michigan, we are happy to help you. Avail our FREE consultation and FREE payment quote. We accept Visa/MasterCard payment. Do not hesitate to give us a call today at (313) 488-5535.