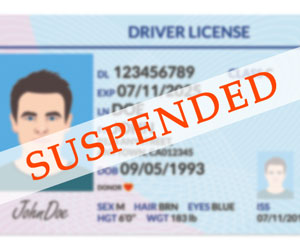 How do I prepare for traffic court? We know many questions popped up in your head. With 20 years of experience, we already helped many car drivers with the same situation as yours. We devoted ourselves in securing you from unfavorable effects that can occur because of your traffic ticket violation.
Experienced Lawyer With Comprehension Skill
FREE No Obligation Telephone Consultation
FREE Payment Quotation
Low-Payment Flat Rates
Accepting Partial Payments
Accepting MasterCard / Visa Payments
Avoid Mandatory Driver Responsibility Fees ($200-1000) that Applies in Addition to a Court-Imposed Fines and Costs
Maintain a Clean Driving Record
We help protect car drivers in all traffic issues in Dearborn, Michigan, including:
Caught Driving without Proof of a License Privilege
Caught Drinking And Driving
Driving after Revocation (DAR)
Driving with a License that has been Cancelled
Driving Without Car Insurance
Driving Without Proof of Insurance
Caught Driving on a Suspended License Privilege
Wrong Way Violation
Talking and Texting While Driving
Driving with Cancelled Driver's License
Disobeyed Traffic Control Device Ticket
Careless/Reckless Driving Ticket
Fail to Stop for a school Bus
Following Too Closely or "Tailgating" Violation
Failed To Signal When Required
Failure to Yield the Right-of-Way Car Accident
Failed to Pay a Ticket
Illegal U-Turn Violation Ticket
Each traffic case is different. We know you want to resolve this problem as fast as you can. We will fight to get you the very best possible resolution for your situation. To claim your Totally FREE Legal consultation, do not think twice to contact us. Get your phone and dial our number now!